We make the Tailoring, Alterations and Repair process easy. For any standard alteration, no booking is required - pop in and see us today. For Bridal, Custom, Suit Fitting, Group Fittings or After-hours alterations you can schedule an appointment below. For added convenience, we also offer corporate appointments to accommodate our client's busy schedules.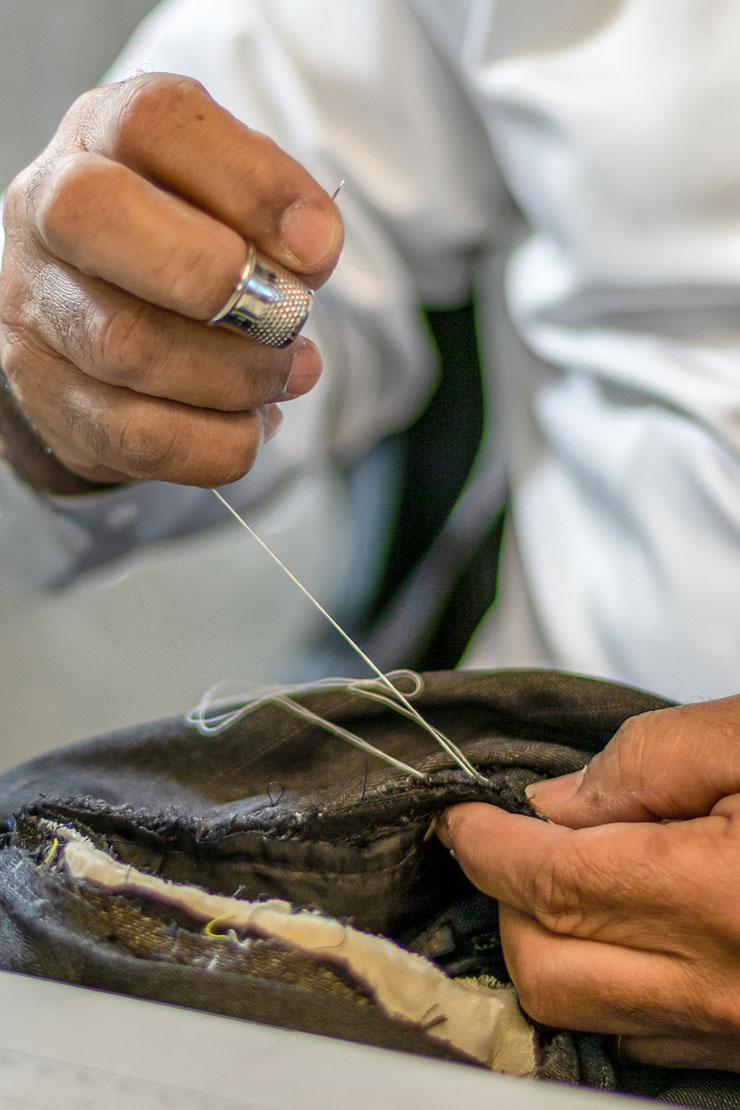 At Eastern, we can repair anything; From rips and tears to damaged fabrics, we've got you covered.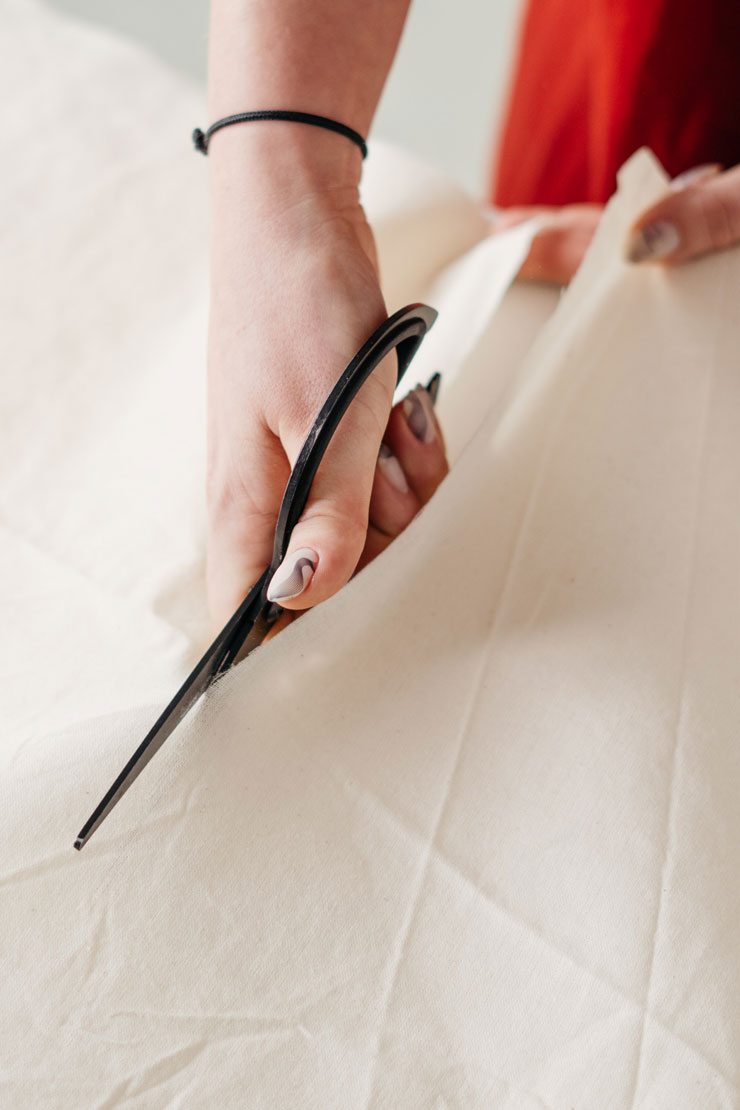 Love the garment but want to switch things up? Nothing is impossible. Customize your garments to your liking with the help of our tailors!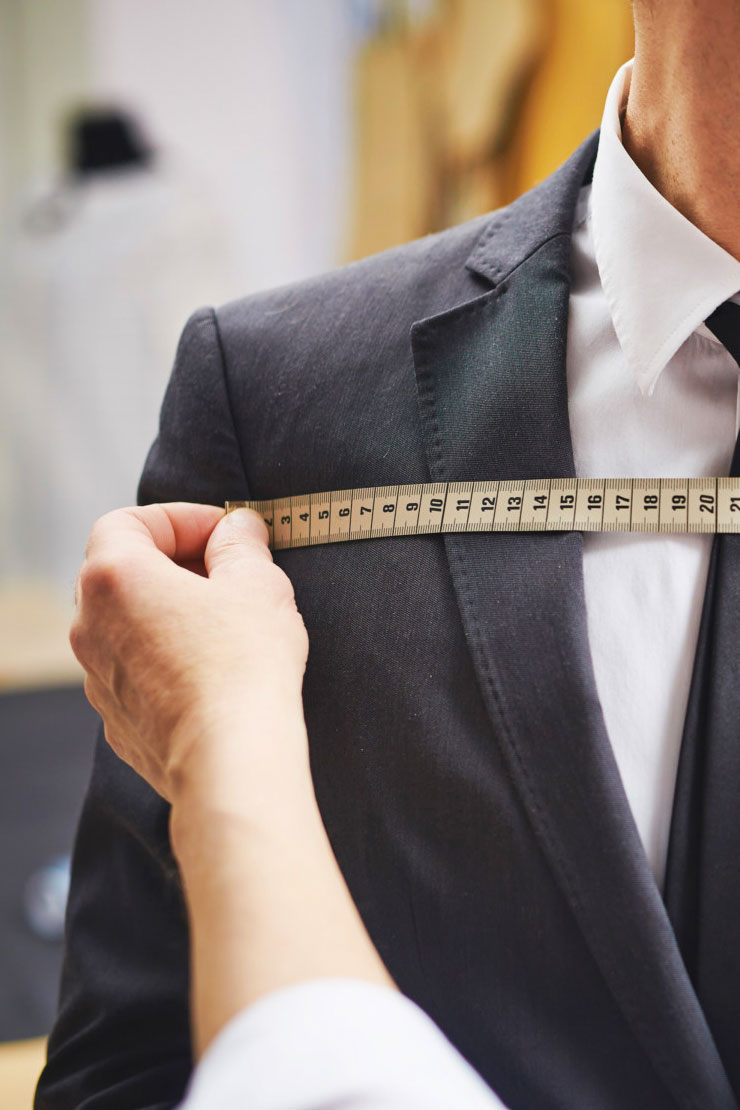 The perfect fit exists. Get your garments tailored so that they look & feel like they were made just for you!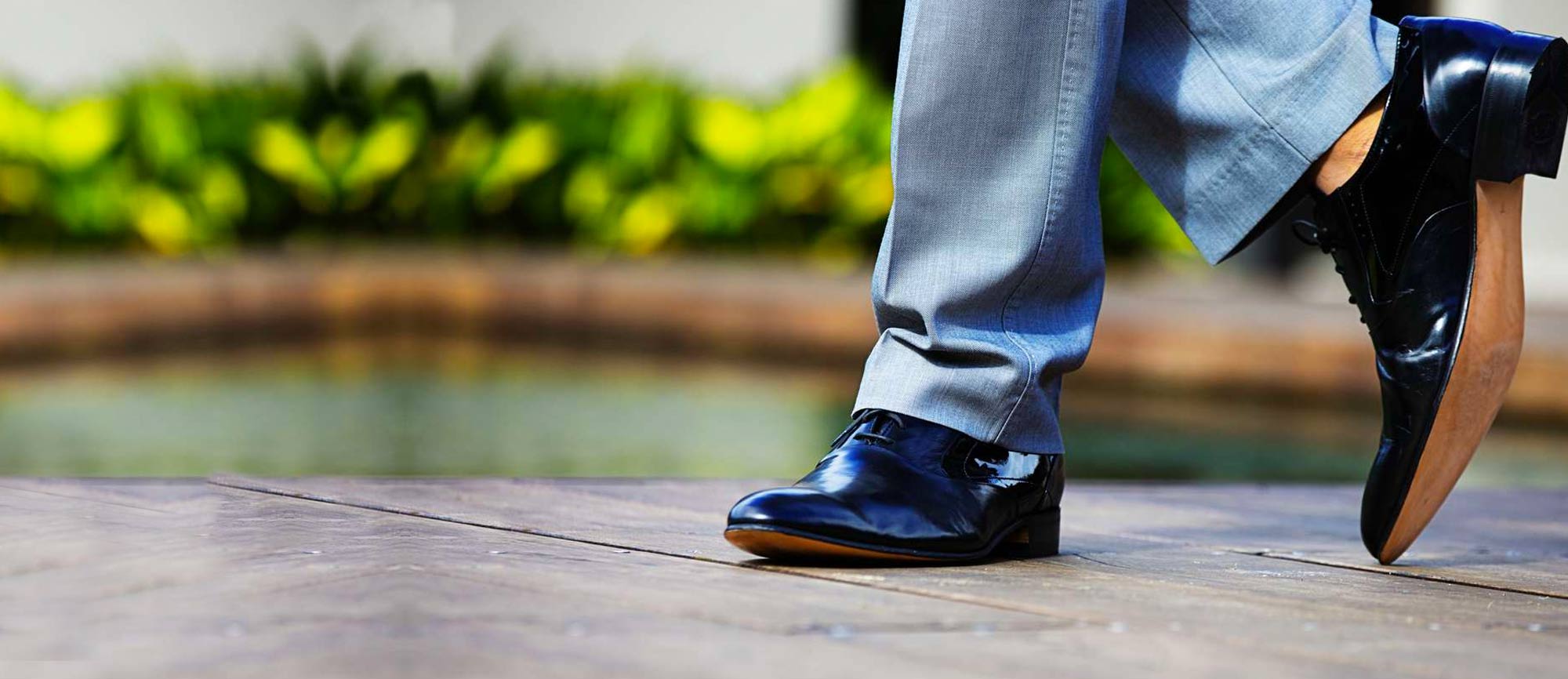 From the simplest adjustments like hem shortening and tapering to more intricate tasks such as full suit alterations, we offer a comprehensive standard service that addresses your everyday alteration requirements.
*No booking is required for our Standard Alterations
STANDARD ALTERATIONS
• Hems shortened, hems lengthened, hems repaired
• Zip replacement and zip repair
• Pockets repaired, pockets replaced and pocket adjustments
• Waists taken in or waists let out
• Lining repairs, lining replacement and lining alterations
• Button hole repairs
• Sleeves shortened and sleeves lengthened
• Mending rips and tears
• Replace broken buttons or missing buttons
• Evening wear alterations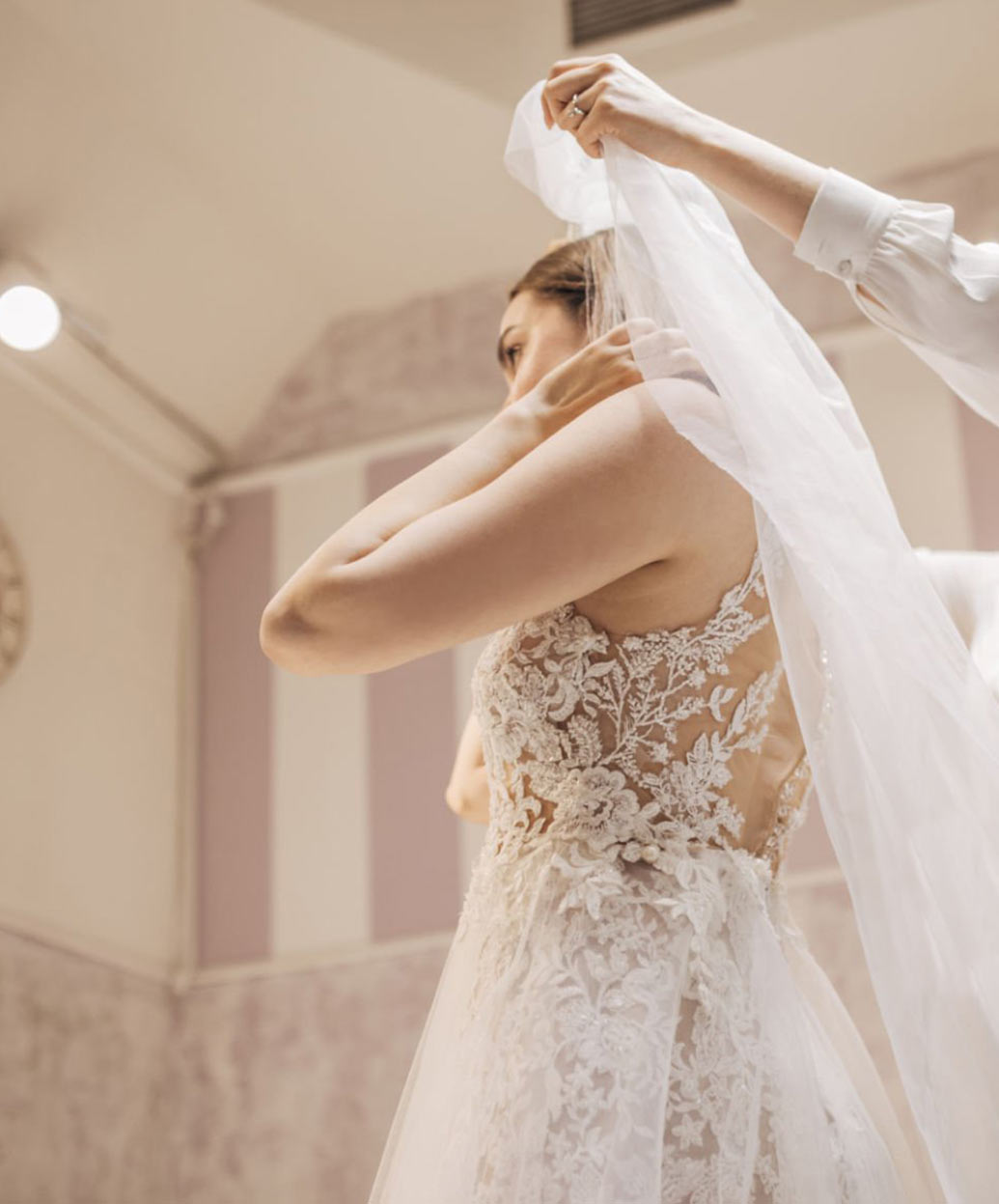 Schedule your Bridal Fitting appointment with our skilled bridal specialists. Discover firsthand how these garment experts meticulously customize and refine wedding dresses. These fittings encompass crucial stages that guarantee a seamless fit for your chosen gown while aligning with your personal preferences.
BRIDAL FITTING SERVICES
Bridal 1st Fit
How exciting, your first meeting with the Bridal Specialist will include a discussion on what alterations you would like, how you envisage the dress to look and fit for your big day. You will be fitted and alterations pinned so you can get an idea of the end result. We ask that you leave the dress with us so we can take some time to go over the construction of it and formalise a quote for you, we will email this out for your consideration and if approved a 1/3 deposit is required before work is started.

Bride 2nd Fit
Our Bridal Specialist will have started on the alterations as discussed during your 1st fitting, this is the time to check the fit of these and discuss any further work you may require, we can review bustle options for your dress at this time. Your second payment is due

Bride 3rd Fit and Pickup
This meeting with your Bridal Specialist is all about the fit and any tweaking that may be needed on your dress, so you look Fab in your Photos, If needed we will book a further date for pickup.

Bride Pickup
Meet with your Bridal specialist to try on your dress, we want to make sure you are happy with the fit and finish of your dream dress. You are welcome to try on your Veil and accessories if you wish at this appt. the final payment is due.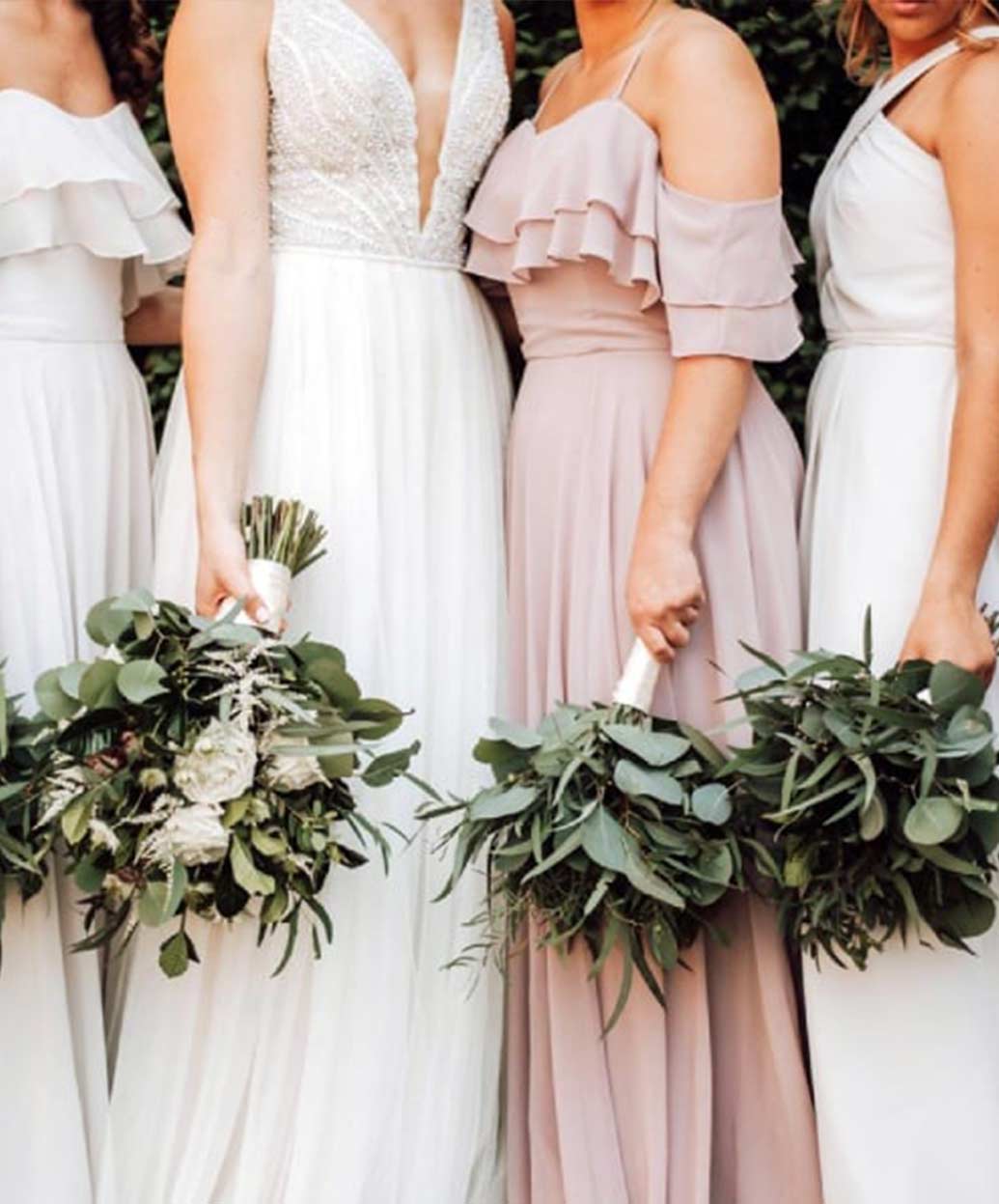 Our team has extensive experience in bridesmaid dresses and groomsman tailoring, offering a range of services to accommodate your specific needs. Whether it's resizing, hemming and length adjustments, neckline and sleeve modifications, or lace and beadwork alterations, we have the expertise to bring your vision to life. 
OUR BRIDAL PARTY SERVICES
• Take in bridesmaid dress
• Shorten bridesmaid dress
• Shorten Train
• Take In or Let Out waist bridesmaid dress
• Suit alterations (shortening, take in and taper)
• Shirt take in and taper
• Trouser hemming and shortening
• Mother of the Bride and flower girl alterations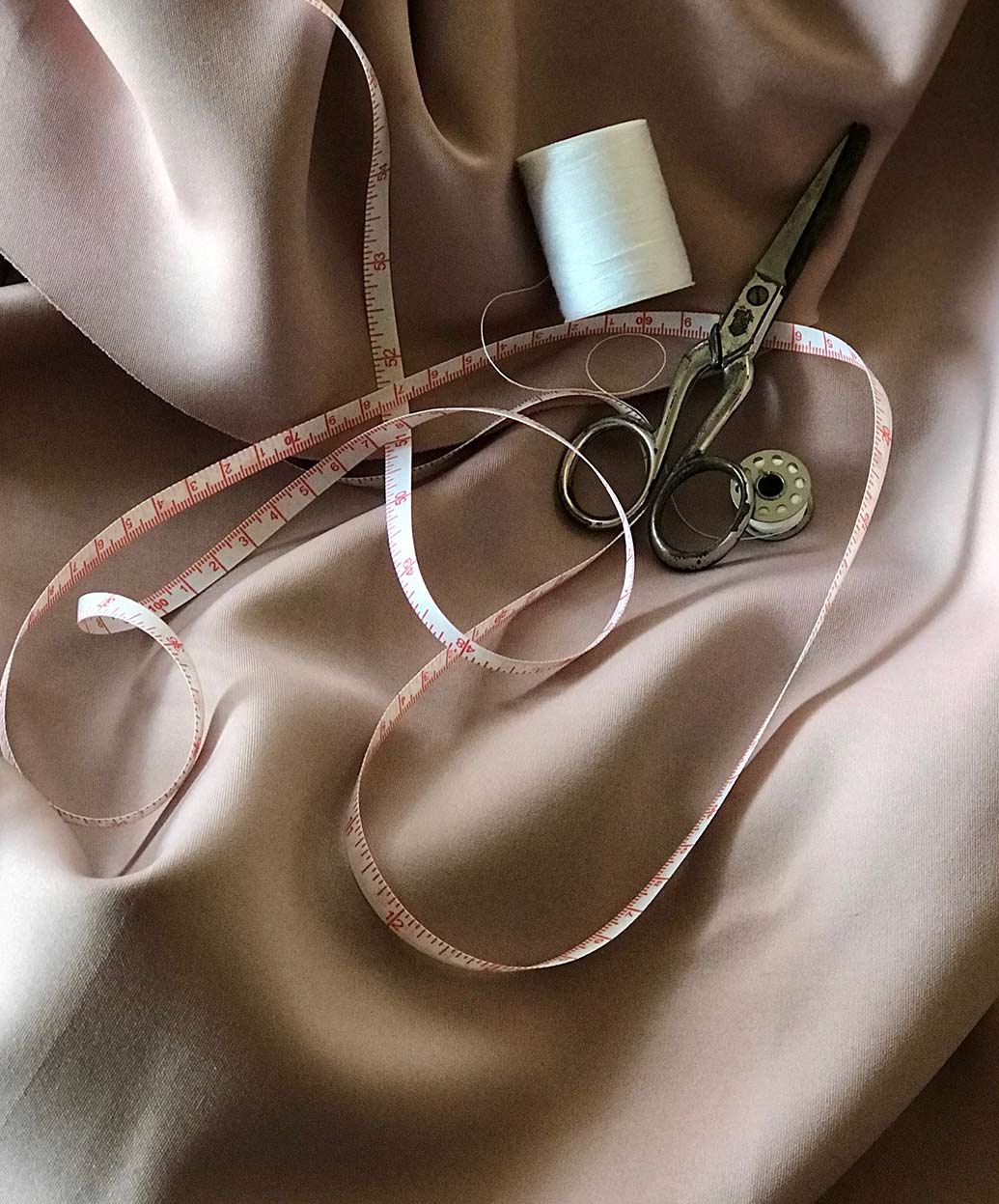 It's time to achieve the perfect fit for your wedding. Our team of expert tailors and bridal specialists offer a highly personalised experience, addressing your every need, from fitting advice to professional tailoring and customisations. Eastern Tailors provides a seamless experience, leaving you with one less thing to worry about before your big day.
BRIDAL ALTERATIONS
• Install Bra Cups
• Basic Hem/Hem with band/multiples layers
• Hem Adjust Straps
• Take In / Let Out
• Bridal Packages
Suit Alterations / Repairs
We alter both new and second hand suits. If you have a brand new or an existing set of suit needed to be altered for work, events or wedding, our suit alteration quality and customer service would certainly exceed your expectations. Your satisfaction is guaranteed.
SUIT ALTERATIONS / REPAIRS
Our suit alteration services include and not limited to the following:

• Shorten Sleeves
• Lengthen Sleeves
• Taper Sleeves
• Nip Neck
• Narrowing Shoulders
• Take In Waist
• Shorten Hem
• Let Out Waist
• Restitch Buttons
• Relining

Six convenient locations across Christchurch.
We are closed on public holidays.